Cerro Domo Blanco – Punta los Tres Mosqueteros
7. El Filo del Tornado
600m 60˚ 6c WI3+
Mike Collins and Jonathan Schaffer (US), 1/2014.
Description. Eleven pitches. The crux is the corner on the second pitch.
History. The name refers to the fact that when they got back to the road, in the vicnity of the Río Eléctrico bridge, they were caught by a tornado that ripped the windows of a passing van and ripped several trees apart. Somewhat miraculously they got away with no injuries. 
Approach. Glaciar Marconi.
Gear. Doubles to #3, stoppers, 1 or 2 ice-screws.
Descent. Rappel D'Artagnan.
Photos (click to enlarge)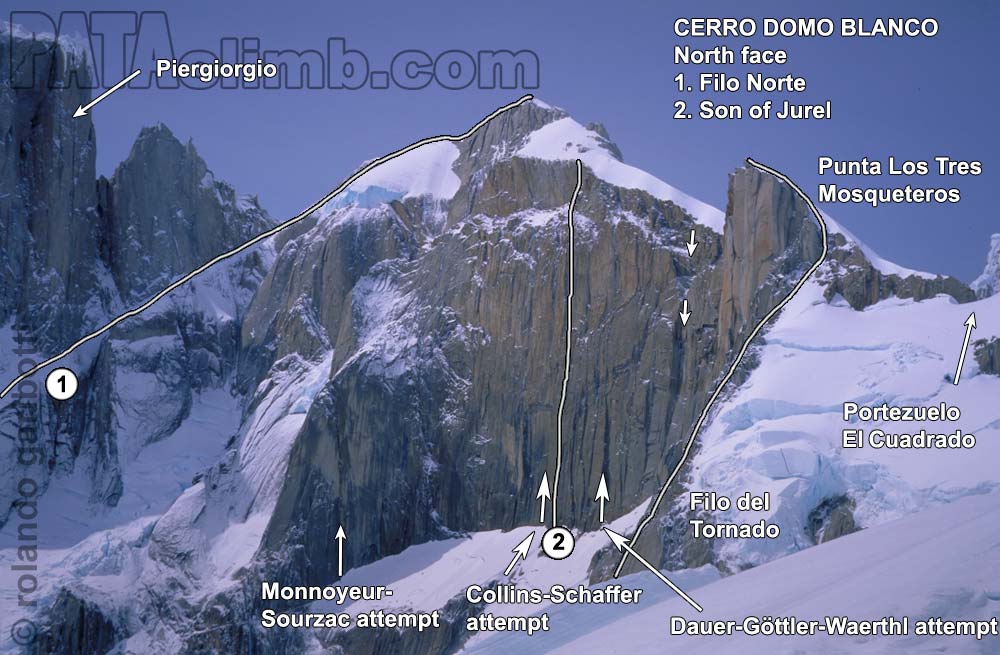 Cerro Domo Blanco - north face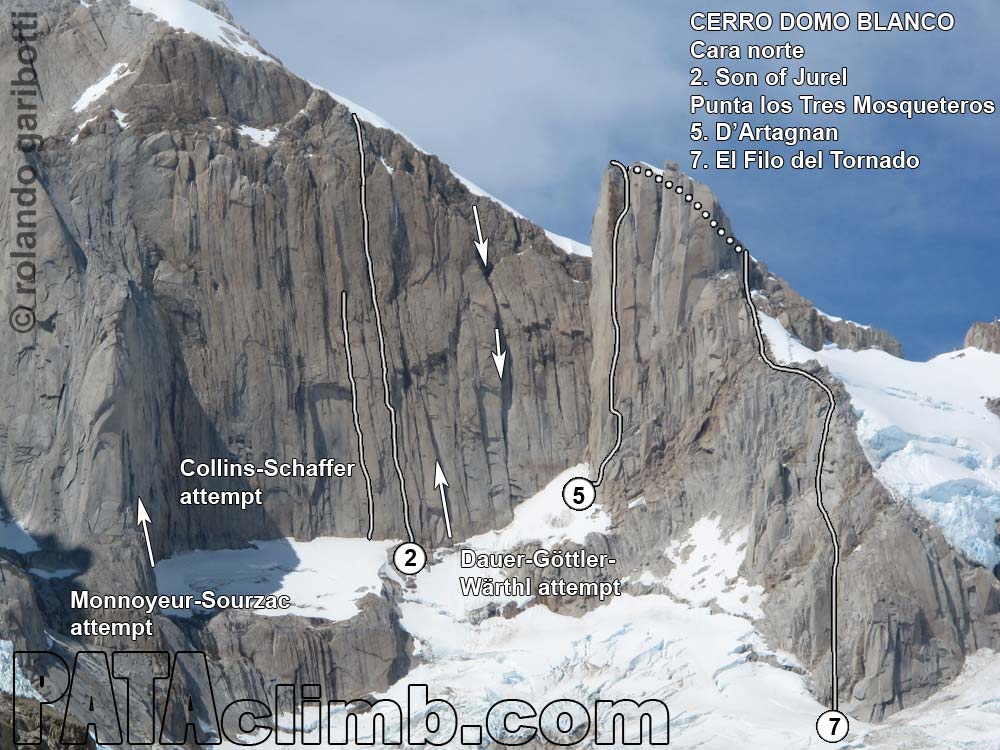 Cerro Domo Blanco - north face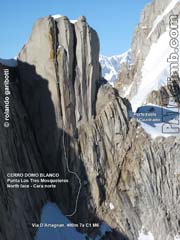 Cerro Domo Blanco - north face