Cerro Domo Blanco (ca. 2500m).

Description.
The first ascensionists named it after its appearance. In Louis Lliboutry's maps it appears without a name.
Climbing history.
Argentines Alain Cazaux, Jean Guthmann, Jean Vincent Pillet, Carlos "Bimbo" Stegmann and Gerardo Watzl did the first ascent in 1952.
A subsummit of Domo Blanco located to the north and west of the main summit, attached to the north face was climbed and christened Punta Los Tres Mosqueteros in 2013. It is possible that this summit was climbed during the 1952 first ascent, which descended that way.
Photos (click to enlarge)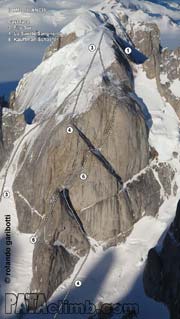 Cerro Domo Blanco - east face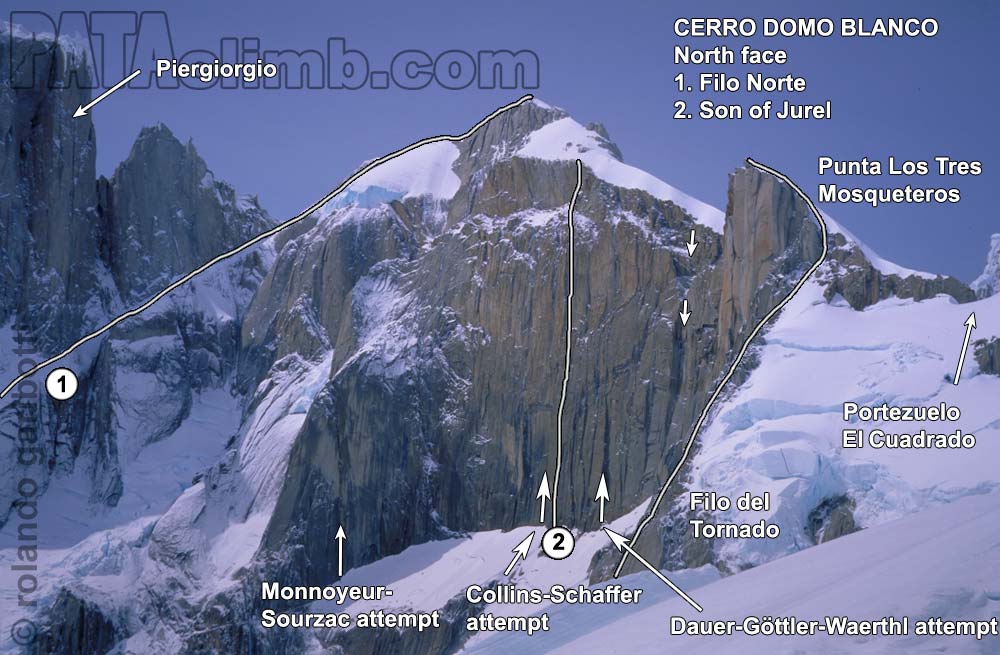 Cerro Domo Blanco - north face