Cerro Domo Blanco (ca. 2500m)

Description.
The first ascensionists named it after its appearance. In Louis Lliboutry's maps it appears without a name.
Climbing history.
Argentines Alain Cazaux, Jean Guthmann, Jean Vincent Pillet, Carlos "Bimbo" Stegmann and Gerardo Watzl did the first ascent in 1952.
Punta Los Tres Mosqueteros
This is a small secondary summit located to the west of the main summit. It's north face is quite interesting, solid rock for 400m. It is possible that this summit was climbed during the 1952 first ascent (they descended west). It was christened in 2013, supposedly after the three disctinct pillars in its north face, hopefully not after the three climbers that carried out the ascent (vanity toponyms are troubling - we already have Aguja Stefan nearby to reminds us of that).
Photos (click to enlarge)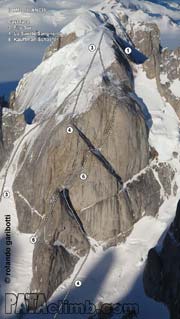 Cerro Domo Blanco - east face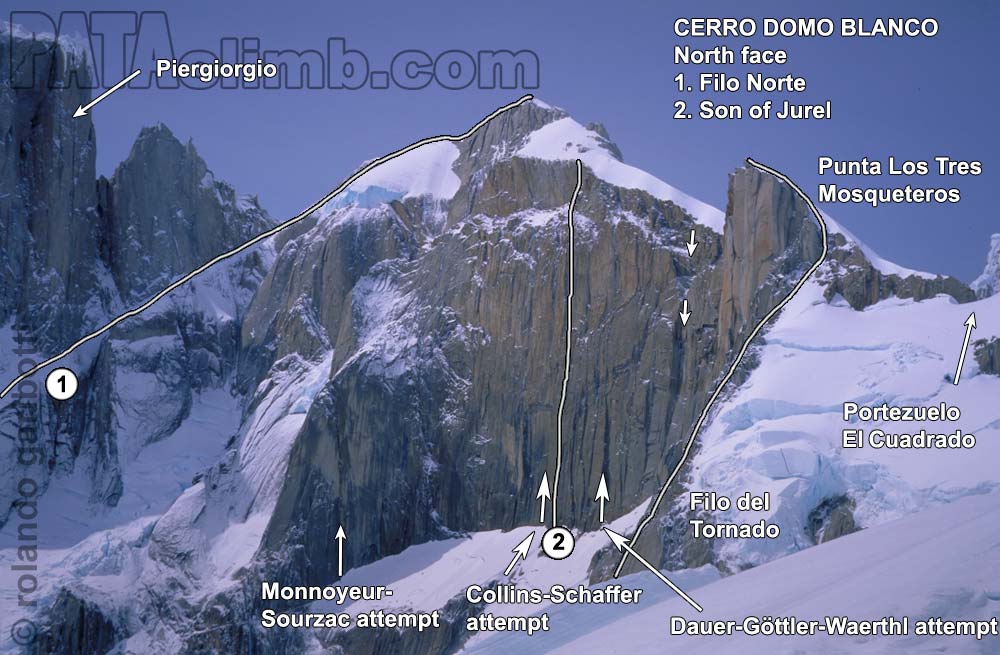 Cerro Domo Blanco - north face