Cerro Domo Blanco – North face
5. D'Artagnan
400m 7a C1 M6
Ben Erdmann (US), David Gladwin (GB) and Kim Ladiges (Tasmania) 12/2013..
Description. Climbs the left most dihedral of the north face, between the left and central pillar, a line that involves very sustained difficulties (to 7a), an 8 meter pendulum and an M6 waterfall pitch to reach the top. Ten pitches total.
History. Gladwin and Ladiges had made an attempt a few days earlier with Kristoffer Szilas (DK). In early 2013 Fernando Irrazabal (AR), Eneko and Iker Pou (Euskadi) had made an attempt on the same line retreating after 4 pitches when they found a wet off-width crack. 
Erdmann, Gladwin and Ladiges christened the sub-summit that the route reaches: Punta Los Tres Mosqueteros, a name that refers to the three obvious pillars on its 400-meter tall north face.
Approach. Glaciar Marconi.
Gear. Doubles to #4, one #5 and quadruples on the 0.5 and 0.75 sizes, ice kit for the last pitch.
Descent. Rappel the route.
Photos (click to enlarge)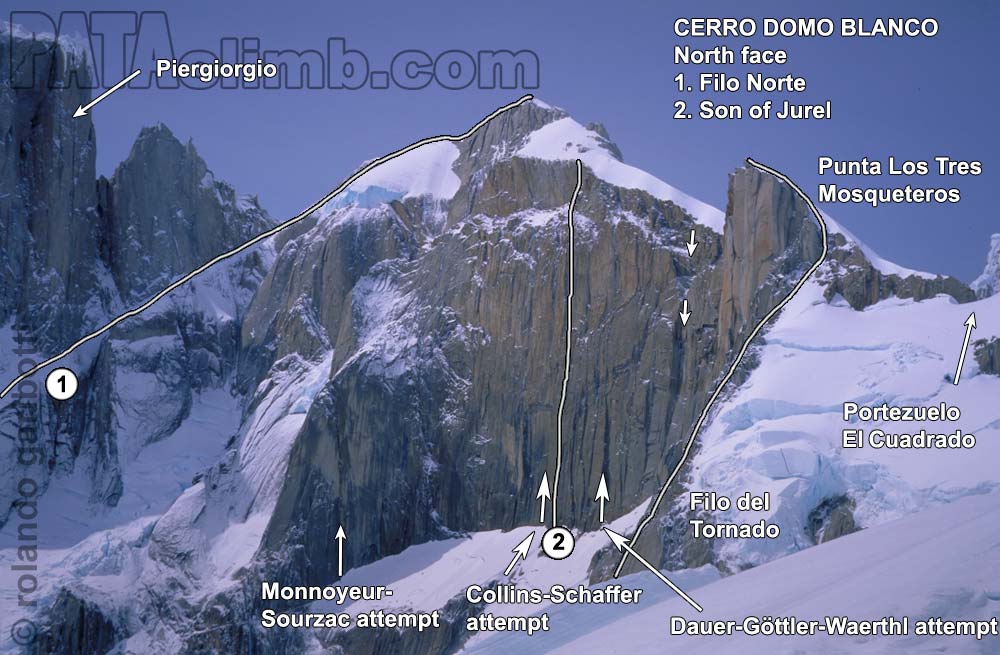 Cerro Domo Blanco - north face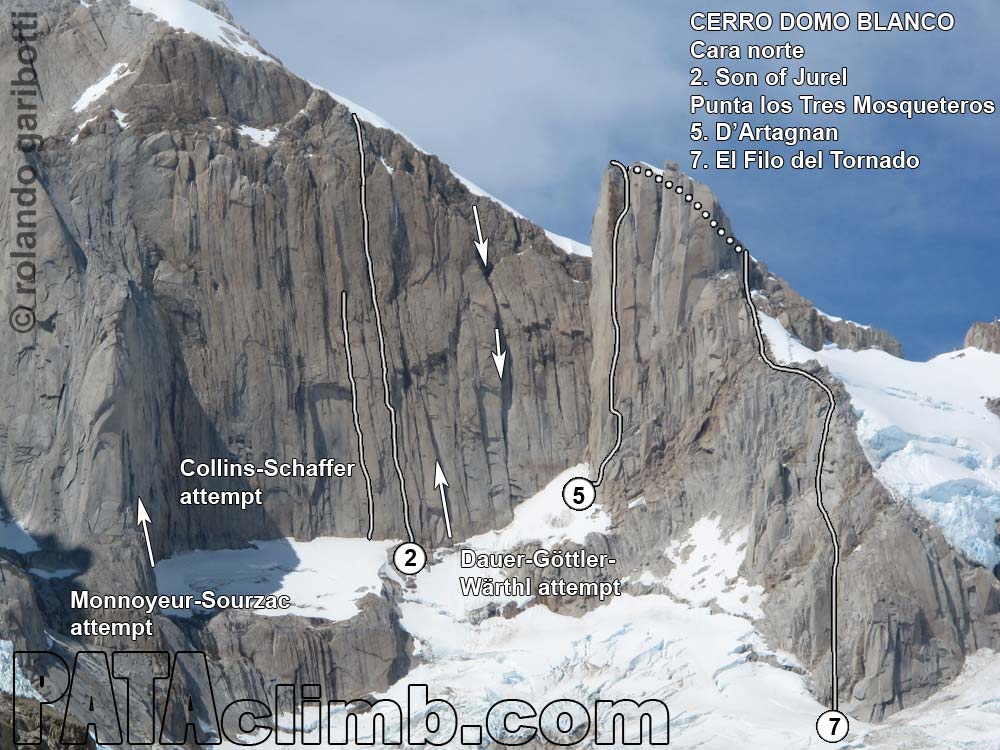 Cerro Domo Blanco - north face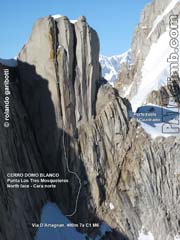 Cerro Domo Blanco - north face