Aguja Bifida - South summit - East buttress
12. The Siren
400m 5+
Matt Burdekin - Tom Ripley (UK), 2016.
Description. Climbs 13 new pitches to join Cogan for the last nine (700m altogether). The lower 13 pitches offer difficulties to 5+.
History. They bivied once, upon joining Cogan.
Descent. They rappeled down Cogan aways, then a line between The Siren and Cogan.
Photos (click to enlarge)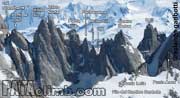 Aguja Bifida, Punta Filip, Cuatro

Dedos and CAT - overview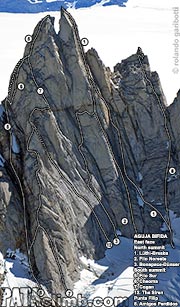 Aguja Bifida - east face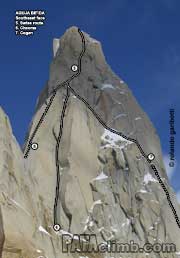 Aguja Bifida - southeast face